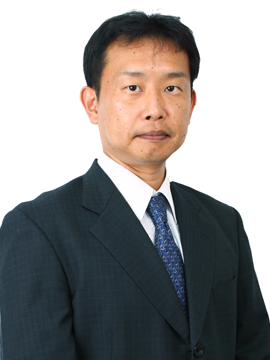 Seiji Kimura
Patent & Utility Model Team
E-mail : kimura@ipworld.jp
Education and Career :
1995: Kyoto University Faculty of Engineering, Civil Engineering
1997: Kyoto University Graduate School of Engineering, Applied System Science
2011: KONISHI & NAKAMURA
Admitted :
2011 Patent Attorney (no. 17920)
Services :
・Search for patents and utility models.
・With the Japan Paten Office: Filing patent application and utility model application, handling prosecution, proceeding with oppositions, appeals with the Board of Appeal, filing observations.
・Advising patent portfolio.
Memberships :
・Japan Patent Attorneys Association (JPAA)
Social activities:
・Member, International Activities Committee, JPAA, 2016
・Vice-chair, International IP Committee, Tokai Branch, 2014, 2015
・Member, IP Promotion Committee, Tokai Branch, 2014
・Member, Southeast Asia IP Committee, Tokai Branch 2013
Other qualification:
・Information Technology Engineer (Information Security Administrator)
languages:
・Japanese (native speaker)
・English (STEP: 1st grade, TOEIC: 955 points)