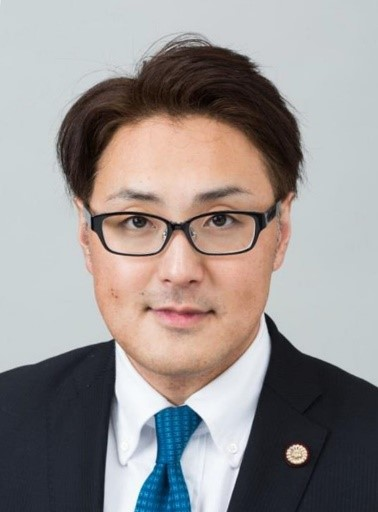 Daisuke Maeda
Partner, Trademark & Design Team
Lecturer, Professional Institute of International Fashion
Manager, Nagoya New Business Support Center, Nagoya Industries Promotion Corporation
Bio:
Daisuke Maeda joined Konishi & Nakamura in 2003 and became a partner in 2015. Daisuke started his career as a Patent & Trademark Attorney since 2005 and he also certified in 2008 as a litigator in terms of intellectual property. Daisuke specializes in trademark and design prosecution, domain name dispute, and intellectual property litigation. His work experiences in trademarks and designs have helped a lot of clients in various fields of industry.
Daisuke is very active at social and pro-bono work as a core member at the Japan Patent Attorneys Association (JPAA) and Tokai (Central Japan) Branch of JPAA. He also gives speeches a lot before students at schools, universities and for businesspersons.
He is always seeking for knowledge relevant to his works and is always trying to make every endeavor to contribute and enhance client's IP activities.
Academic Background :
Nagoya Institute of Technology (Master of Philosophy)
History in Profession :
2003 Joined Konishi & Nakamura (Law Clerk 2003 - 2005, Associate 2005 - 2015, Partner 2015 - Present)
2019 Lecturer, Professional Institute of International Fashion
Admitted :
2005 Registered as a Patent & Trademark Attorney
2008 Registered as a Specific IP Litigator
Services :
・Clearance for trademarks, trade names, industrial designs, common-laws, domain names.
・With the Japan Paten Office: Filing trademark application, Prosecution, Proceeding with Oppositions, Appeals with the Board of Appeal, Filing Observations.
・With Courts: Sue Decisions rendered by the JPO, seeking injunction and damages.
・With ADR panels at WIPO and JP. Domains: Representing clients for domain name disputes.
・Intervening negotiation for domestic and foreign clients.
・Advising trademarks and industrial designs portfolio
・Speeches
Memberships :
・Japan Patent Attorneys Association (JPAA)
・Japan Trademark Association (JTA)
・International Trademark Association (INTA)
・Asian Patent Attorneys Association (APAA)
Professional Activities and Organizations :
(JPAA)
・Executive Director (2017, 2018) in charge of International Activities Center, Trademark Committee, Agricultural IP Committee, Working Group for organizing regional seminars
・Deputy Director General (2019 - Present), Member (2014 - 2016), International Activities Center
・Chair (2020), Vice-chair (2019), Member (2008 to 2011, 2016 and 2021), Trademark Committee
・Member (2022), Design Committee
・Member (2019), Business Infrastructure Reinforcement Committee
・Member (2012 and 2013), IP Enforcement Facilitation Committee (formerly Industrial Competitiveness Promotion Committee)
・Member (2010 and 2011), Education Institute
(Tokai Branch, JPAA)
・・Chair (2015 and 2021), Vice-chair (2014 and 2016), member (2019, 2020 and 2022), International IP Committee
・Vice-chair, Southeast Asia IP Committee (2013)
・Chair (2020), Vice-chair (2019), Personnel Committee
・Member, Educational Institution Supporting Committee (2013 and 2014)
・Vice-chair (2011), Member (2009 and 2010), Design and Trademark Committee
・Chair (2012), Vice-chair (2009), Member (2008), UR-10 Committee
(others)
・IP Advisor, IP support desk in Aichi and Mie prefectures (2011 - Present)
・IP Advisor, Kariya Chamber of Commerce and Industry (2012 - Present)
Article and Speech :
・Lecturers at IP Seminar organized by JPAA, Tokai Branch at JPAA, Japan Institute of Invention and Innovation (JIII) and other organizations/companies.
・Distinctiveness of names of singers/musical groups - PATENT Vol. 65 No. 7 (2012) (in Japanese) (Joint work)
・Ambition of Merlion: To Become an Intellectual Property Hub of Asia. - PATENT Vol. 69 No. 11 (2016) (in Japanese) (Joint work)